Who We Are
We specialise in Structural Steelwork and all aspects of Architectural Metalwork ranging from balconies, balustrades, railings and staircases.
All processes and levels of quality assurance used are consistent with industry standards and maintained throughout the services offered.
All Aspects Of Metalwork
Arctec Fabrication Ltd are experts in all aspects of metalwork and steel fabrications. Our team has many years of industry experience and has all the technical expertise necessary to provide a high-quality steel fabrication service. Alongside these services, we also offer professional mobile welding services and equipment for all your on-site welding needs.

Our metal fabrications and welding experts are professionally trained and qualified to carry out any steel and metalwork you could need. Our service is truly cost-effective, efficiently meeting your steel requirements so your projects can run smoothly and on time. All of the products produced by our manufacturing conform to industry regulations for safety and integrity, ensuring the high quality of our metalwork.

Steel Fabricators
With our insight into offering competitive rates, our company provides customers with outstanding professional service. We never compromise on quality, and we always aim to make sure our customers are 100% satisfied.
Our highly skilled and professional team aims to provide a professional but personal approach to our work. We fully understand our responsibility to provide a safe and healthy working environment.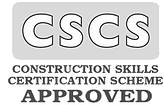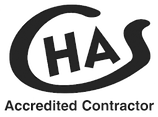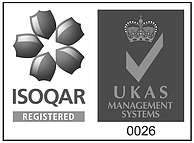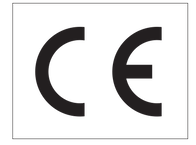 Design
Arctec Fabrication Ltd hold Tekla Structures and CAD software licenses, allowing us to play a professional role in any project you have in mind. We will see the fabrication of any bespoke metalwork you need from start to finish. Depending on your project's work, our design team can create detailed plans based on your exact specifications to create the perfect structures.
Once we have received the necessary details from you, our designers will work closely with our architects, project managers, builders and developers to fine-tune the precise details of your project. Combining these specialities will create the perfect structural design and engineering required to create the perfect structure for your project.
Erection and Installation
Our team of Erectors are also fully professionally trained and qualified for whatever work you have in mind. All of our operators are CITB, CPCS, CSCS, SMSTS and SSSTS compliant, so you can rest easy with the peace of mind knowing that whatever work you need doing is in safe hands. Our team also comprises professional Crane Supervisors and Appointed Persons to provide lift plans and Slingers or Signallers for installations.
There are four main steps to completing a steel erection job:
Foundations: ensuring that the foundations are sound and can hold the structure's weight.
Lifting: our professional erectors then raise the components of the structure using cranes or jacks. The components are then bolted but not completely tightened.
Alignment: the components are then aligned properly, ensuring the column bases are in place and properly secured.

Bolting:the loose bolts are then completely tightened and secured, finishing the erection of the structure.

Request a quote, need advice? Contact Arctec Fabrication Ltd to discuss your requirements on 01268 763 330 or email us.
Structural Steel Fabricators
Our Essex based services provide structural steel fabrication to clients throughout the southeast and surrounding areas of London. Our expert team can create whatever structural steel you require, using only the highest quality materials and fabrication methods. No matter the specifications of your work, our professional team are on hand to help.
We have the capacity to produce up to 100 tonnes of fabricated steel per week for our clients, taking great care to ensure it conforms exactly to your specifications. Our facilities can fabricate whatever kind of steel product you need, and services are available to industrial, commercial and domestic clients. From smaller steel products to large scale structural erection, we can create whatever metalwork you need.
Metalwork, Steel Work, Welding
Arctec Fabrication Ltd is your one-stop shop for all your metalwork, steel fabrication, welding and structural assembly needs, with a wide variety of products and services to choose from. Whether you are a manufacturer who requires additional help to reach capacity, or a private buyer needing individual steel products, our expert team is here to lend a hand.
Our friendly and professional team is happy to answer any questions you might have and answer all your enquiries about the services we provide or arrange for any work you need. No matter the scale of your project, our steel fabrication services can help make them a success. Our cost-effective and efficient services cannot be beaten in the Essex and East London area.
Contact Us
Arctec Fabrication LtdArctec House, Bromfords Farm, Nevendon Rd, Wickford,
Essex, SS12 0QB
Opening Hours
Monday - Friday
9:00 AM - 5:00 PM
Saturday
10:00 AM - 4:00 PM